10 Stylish Wedding Swings Decor Ideas On Your Special Day
Swings are not just for the playground anymore!In fact, over the past few years, we've seen more and more weddings with trendy wedding swing decorations.It's kind of wedding decoration that would please your guests both young and old when they need a break, and also a romantic way for newly-wed couples taking some sweet wedding photos.
Build a swing on your backyard wedding venue
If your backyard wedding venue has a spot for a swing, I highly recommend building one! They are beautiful for wedding photos, especially when they are decorated with bohemian and rustic florals and decor. Find inspiration for your wedding swing here!
PHOTO SOURCE: ZELO PHOTOGRAPHY/FEATHER AND STONE/TWINLENSWEDDINGS/MYFACE.EU/FOCUSED COLLECTION
Outdoor woodland wedding swings
Every forest wedding should have one! Create a wonderful floral or green swing for having fun together and feeling dreamy!
PHOTO SOURCE: MYFACE.EU/CUETHAT.COM/JOANNSTOKES.COM/KYHA STUDIOS/JUNEBUGWEDDINGS
Wedding invitations tree with swing wood wedding invitation
Rustic macrame tree swing at boho wedding
This beautiful rustic macrame tree swing is a great way to bring some magic to your garden or patio area! This macrame swing will become an unforgettable decoration at your bohemian wedding or private event in boho style. The macrame part is so feminine, you can use this beautiful macrame decor as photo prop.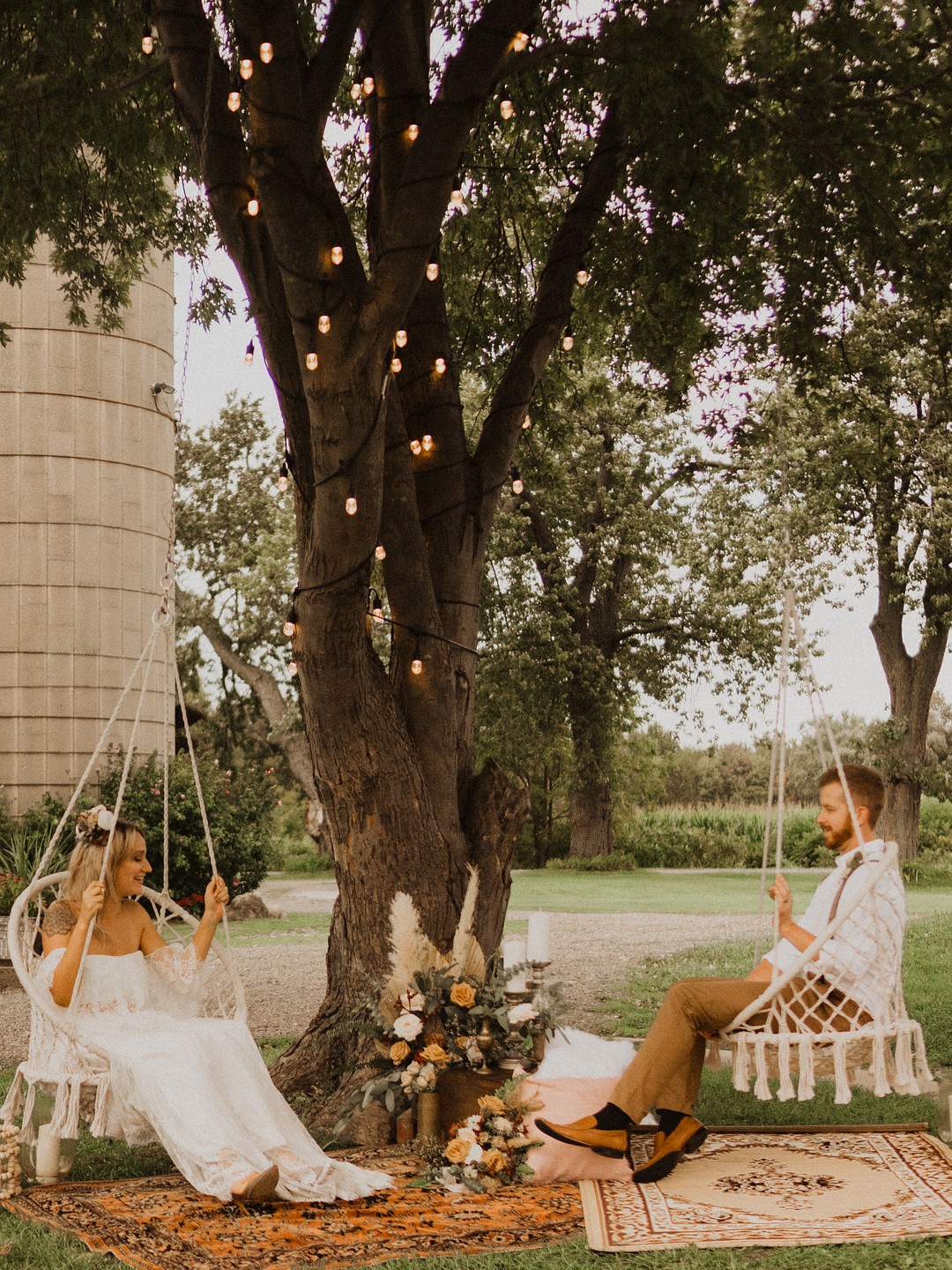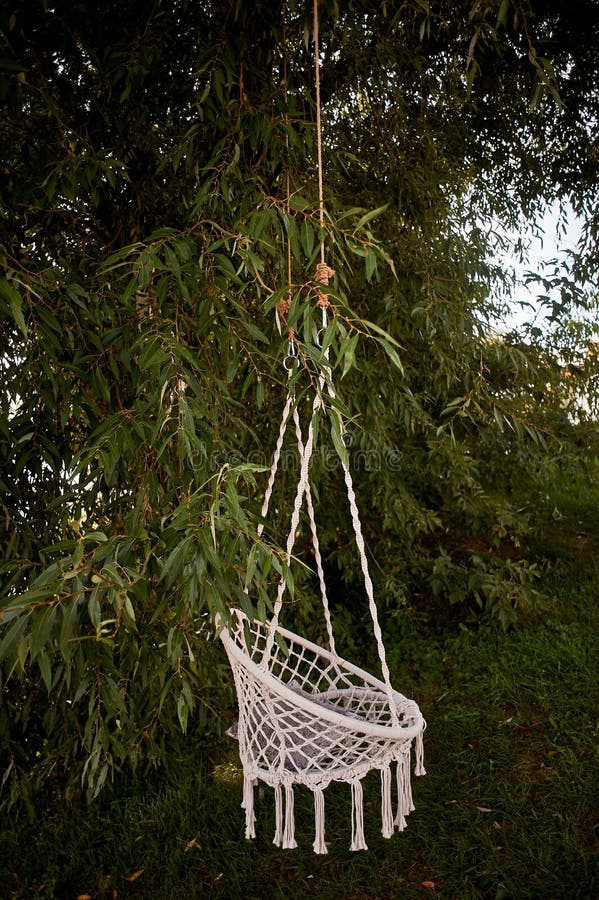 Wedding swing fits dark and moody wedding
Dark and Moody Greenery and fuschia florals decor for wedding swing at destination wedding.
PHOTO SOURCE: LAND OF WHITE DEER/AUDREYSLAKEVIEWWEDDINGS/HUMÀ 06/BOHO WEDDING BLOG/FRIAR TUX/ONE BIG PICTURE PHOTOGRAPHY
Flower adorned wedding swing in summer
Bright and colorful summer wedding decoration couldn't miss out a floral adorned swings. A cute wedding swing on farm could do something like this.

---
PHOTO SOURCE: NICOLE CHATHAM PHOTOGRAPHY/WEDDINGOMANIA/VELANI VENTER PHOTOGRAPHY/MARTHASTEWART/LENAKOZHINA
Whimsical swing decors your BIG day
A whimsical and dreamy Midsummer Night's Dream wedding inspiration shoot with woodland wedding details.
PHOTO SOURCE: VOLVORETA BODAS/ROCKMYWEDDING.CO.UK/WHAT A DAY! PHOTOGRAPHY/JANE BEADNELL PHOTOGRAPHY/CAT HEPPLE PHOTOGRAPHY
Playful Wedding Swing Decor Ideas with kids
PHOTO SOURCE: ALICIA ANSCHUETZ, ALICIA RENEE PHOTOGRAPHY LLC/LAURA ELIZABETHS PHOTOGRAPHY/KALLIOPEKIDS.COM/THEWEDDINGSWING.CO.UK
/SEAOFBLUSH.COM
Swings on the sea wedding photography
PHOTO SOURCE: DANIKA FANSHAWE PHOTOGRAPHY/
JOHNNY ABEGG PHOTOGRAPHY/MATIJA AND MARINA/WEDDINGWAYSPR