Chic DIY Ideas with Acrylic Wedding Invitation Cards
As wedding bloggers, we love to discocer new wedding trends for each year, and one big decoration trend that we know for sure in 2021 could still be clear acrylic. Whether it is used for your wedding invitations or wedding signs, the clean and sleek material has made itself a crazy-modern, super-chic medium for our wedding world. 
With acrylic, you are able to customize your invites in many exciting ways, with any gorgeous color and stunning etchings such as floral designs and foil printings. BUT it's far more than these! Today let us show you how to bring the acrylic invitation trend to a higher level with some chic diy ideas below. Read on and get inspired!
1. Custom Different Shapes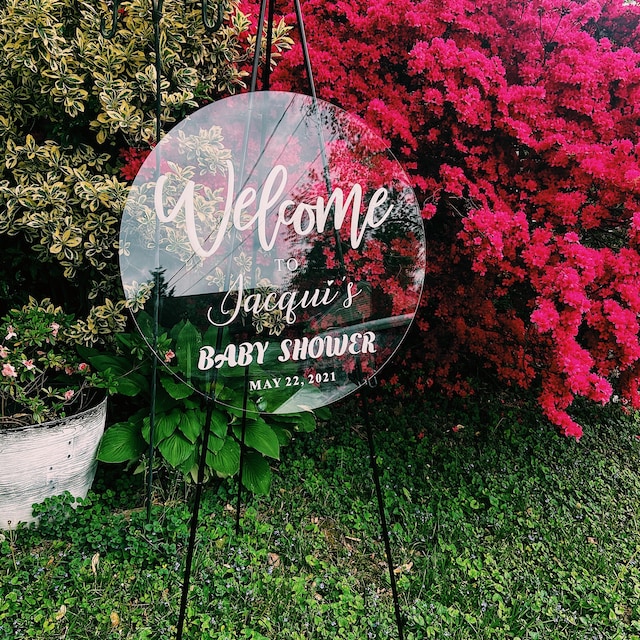 2. Seal it with Wax Sticker or Vellum Band
A wax seal is another easy finishing touch for those of you who are new to wedding DIY. They're cheap, simple and create a regal impression that will impress your wedding guests!
Shop Embellishments to Start Your DIY Invitation Project
3. Use a Belly Band and Tie the Cards Together

Belly band is a stylish addition to any type of wedding stationery. It proves the truth on acrylic cards too.
4. Watercolor Brush & Stroke
5. Use a Pocket to Place in Acrylic Cards
6. Gold Foil Imprint on the clear cards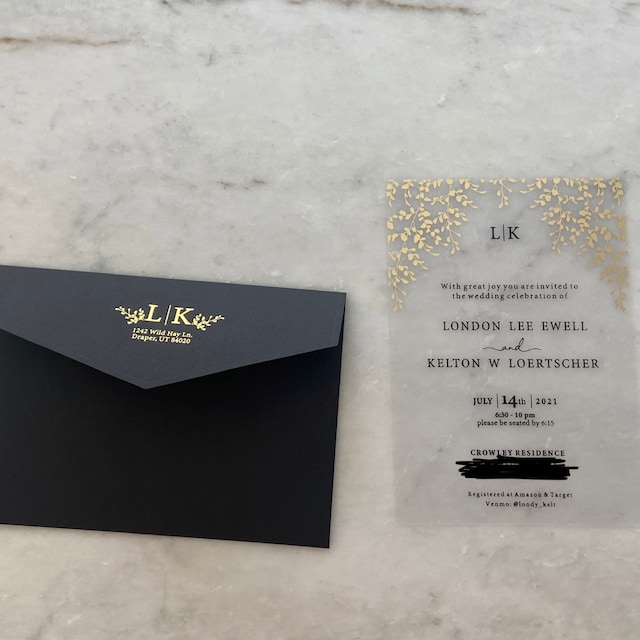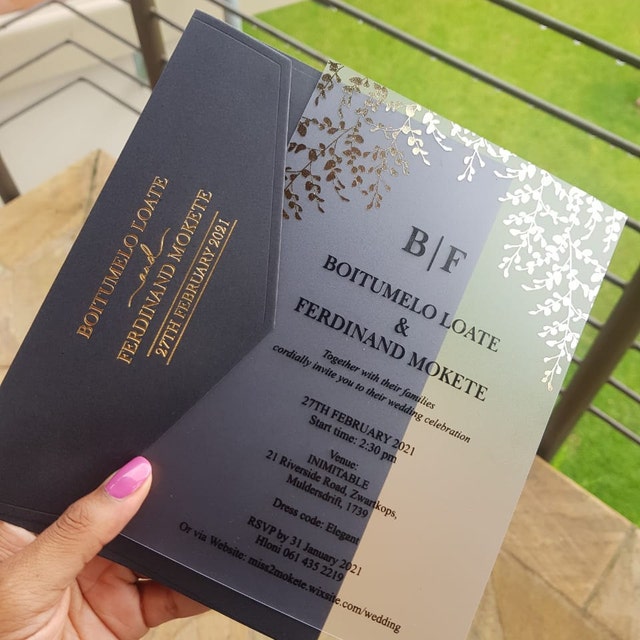 7. Painted and Flower Designs
8. Customize a Vellum Wrap that Matches the Card Design
Vellum wedding invitations are very "in"  these year, besides, it can also be used as an stylish adornment into any type of wedding invitations, including acrylic stationery.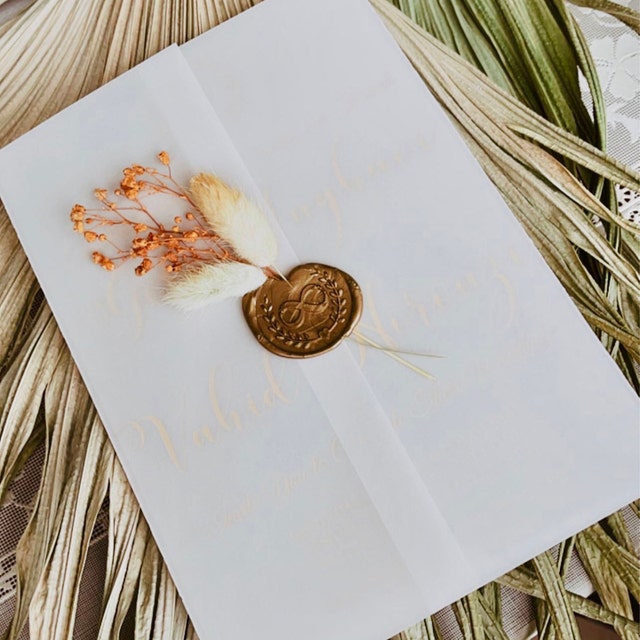 9. Frosted Acrylic Calligraphy Invites
10. Clear Invitation With Metalic Paper Box
11. Add Some Little Extra to the Card With Tassels
12. Cool Acrylic Card Suite in Colorblok Design
In 2021, we will see a number of new couples are moving away from typical stationery designs and towards bold, colorful suites. This kind of trend looks great on acrylic suite too.
13. Flower Pressed Acrylic Card
Pressed flowers are having a moment in stationery suites. More and more couples will incorporate gorgeous natural details into their save-the-dates and invitations this year. It's a pretty, unique way to showcase your personality.
14. Hallow Heart We do Acrylic Wedding Invitations
15. Personalized with different colors to match your wedding theme